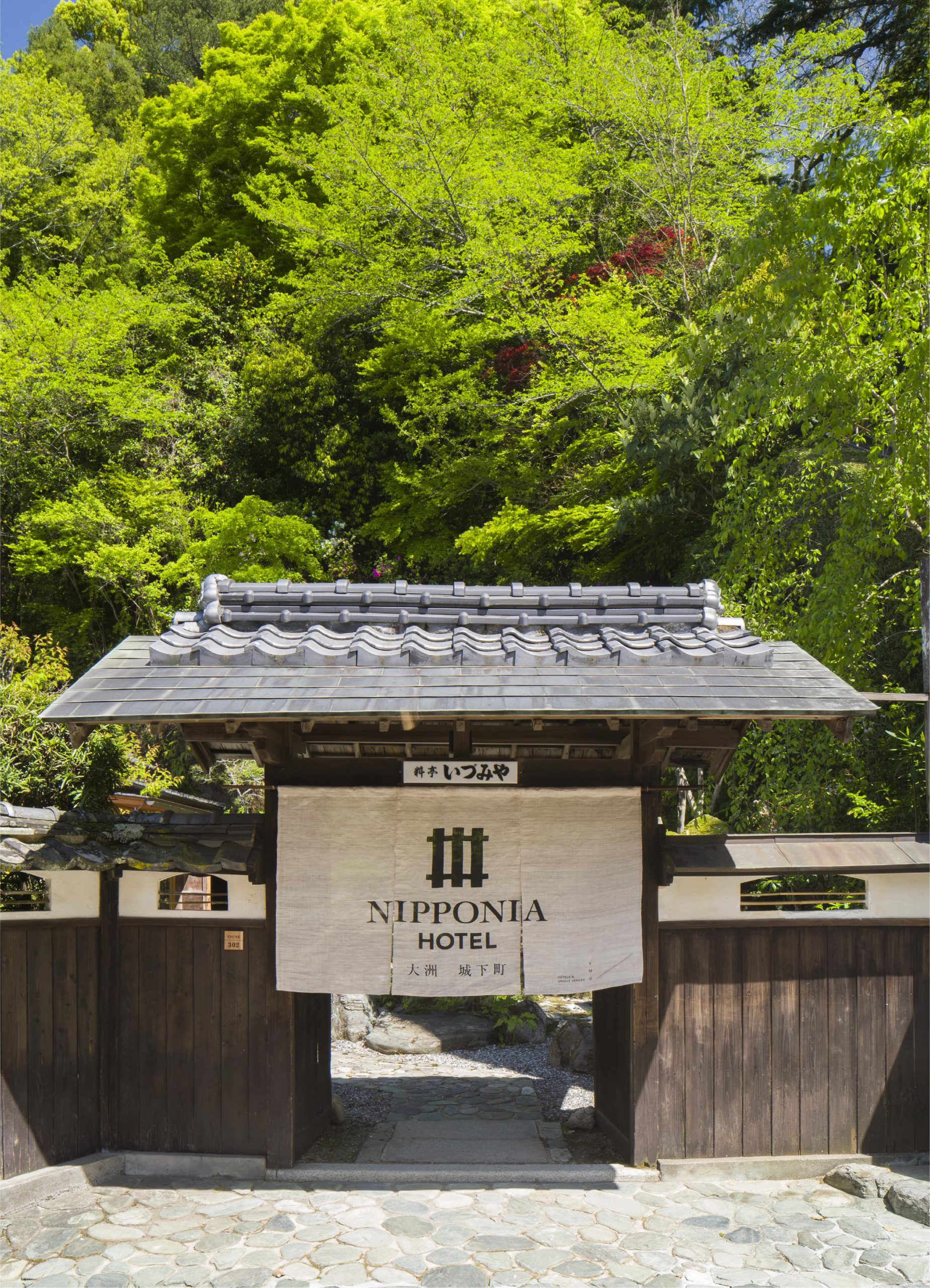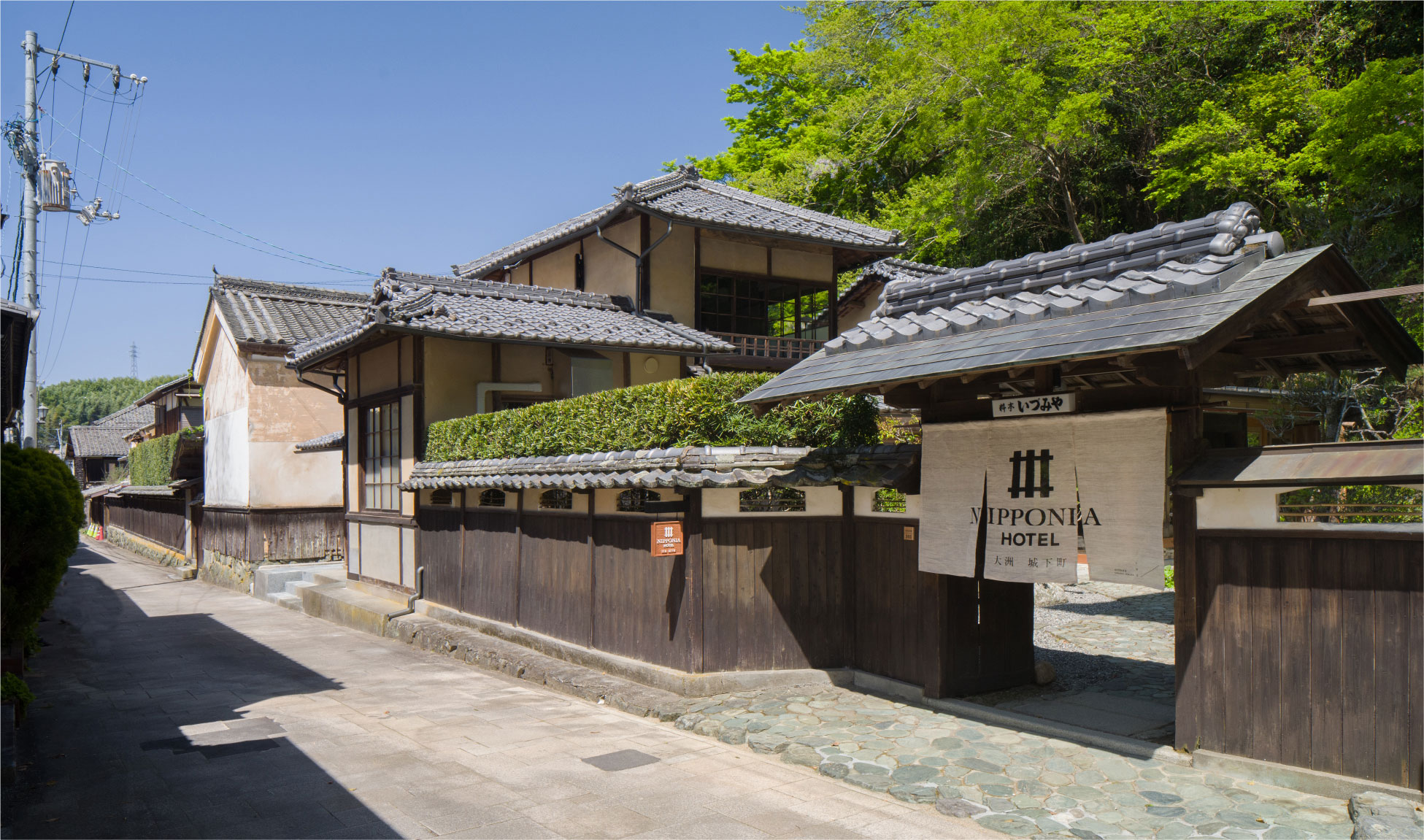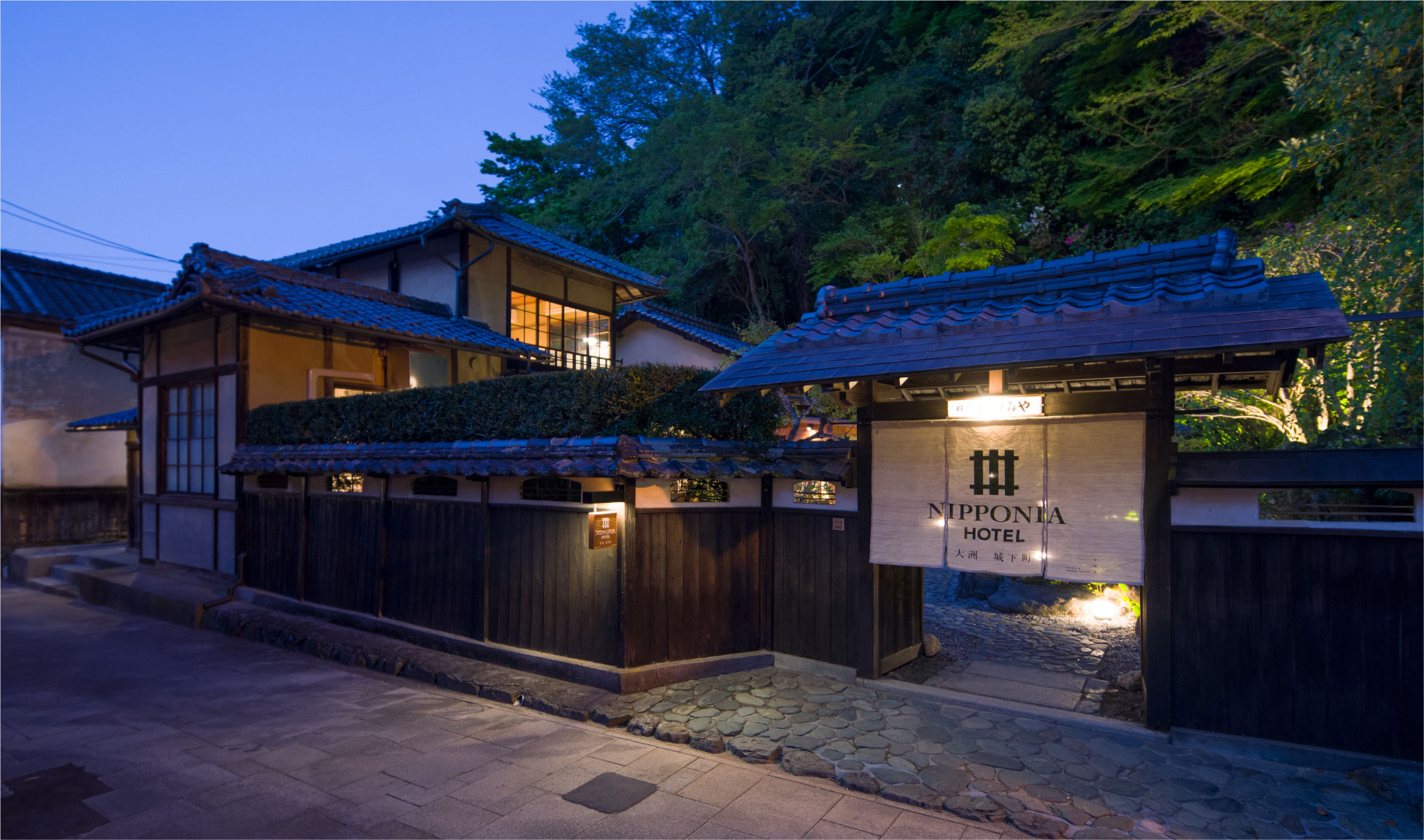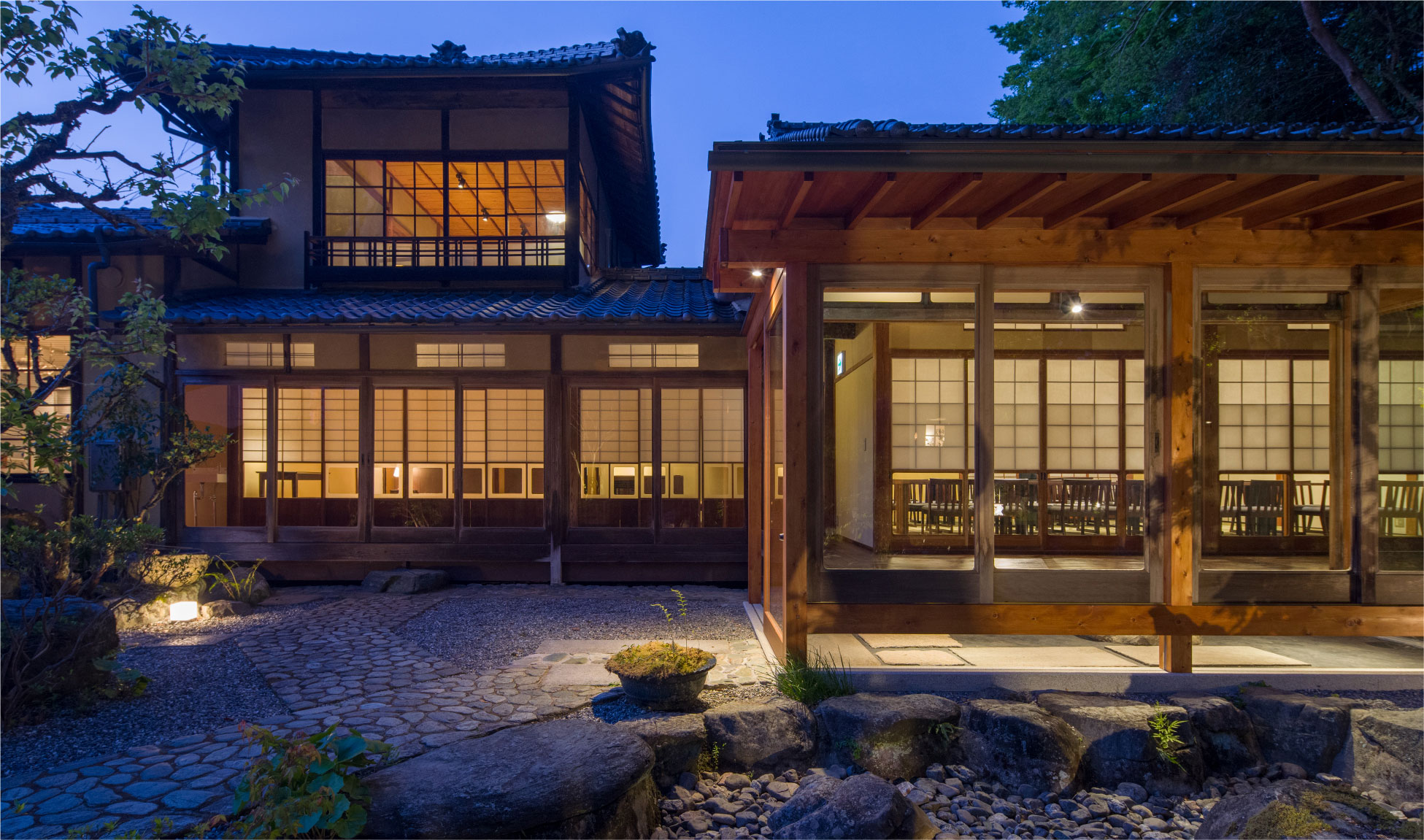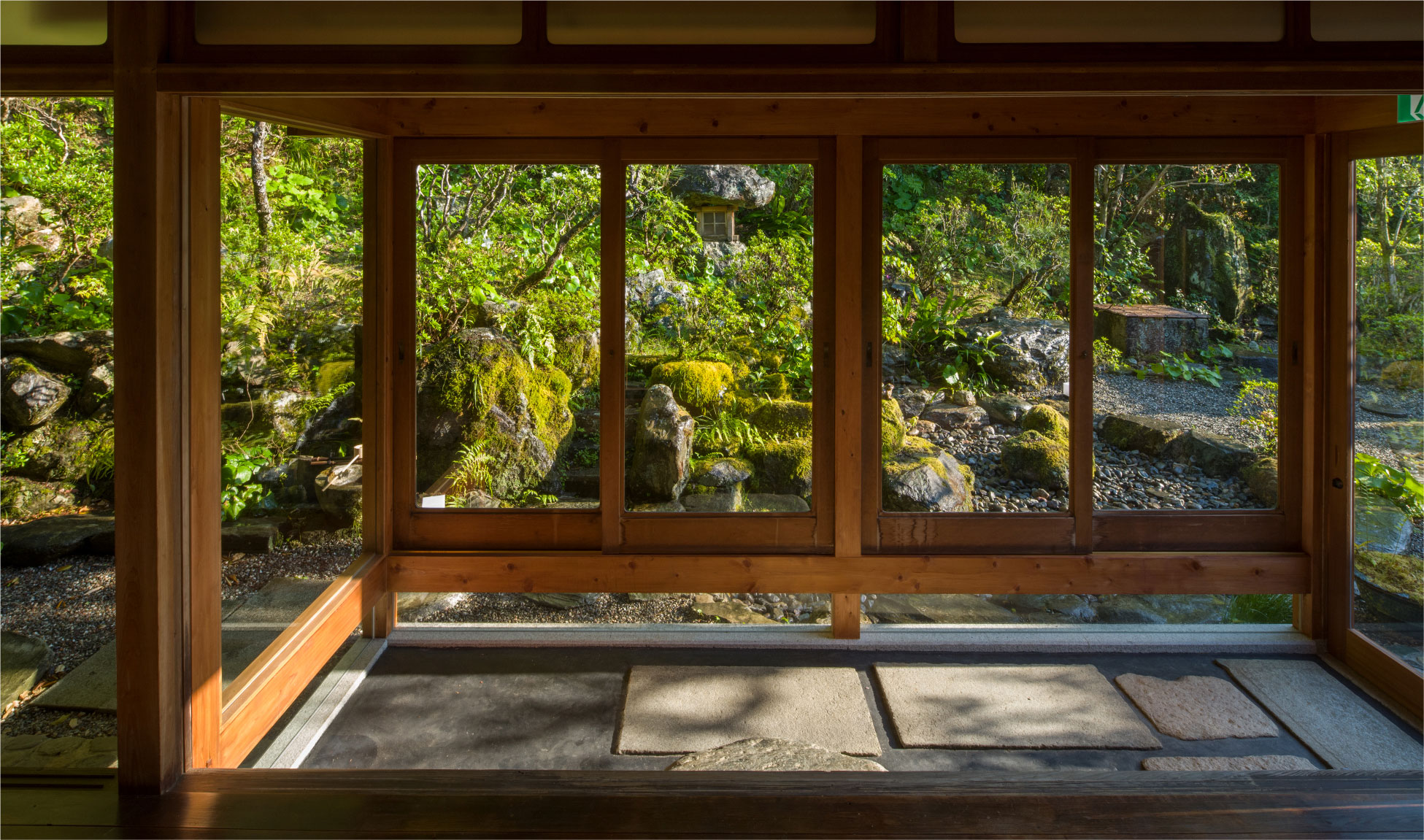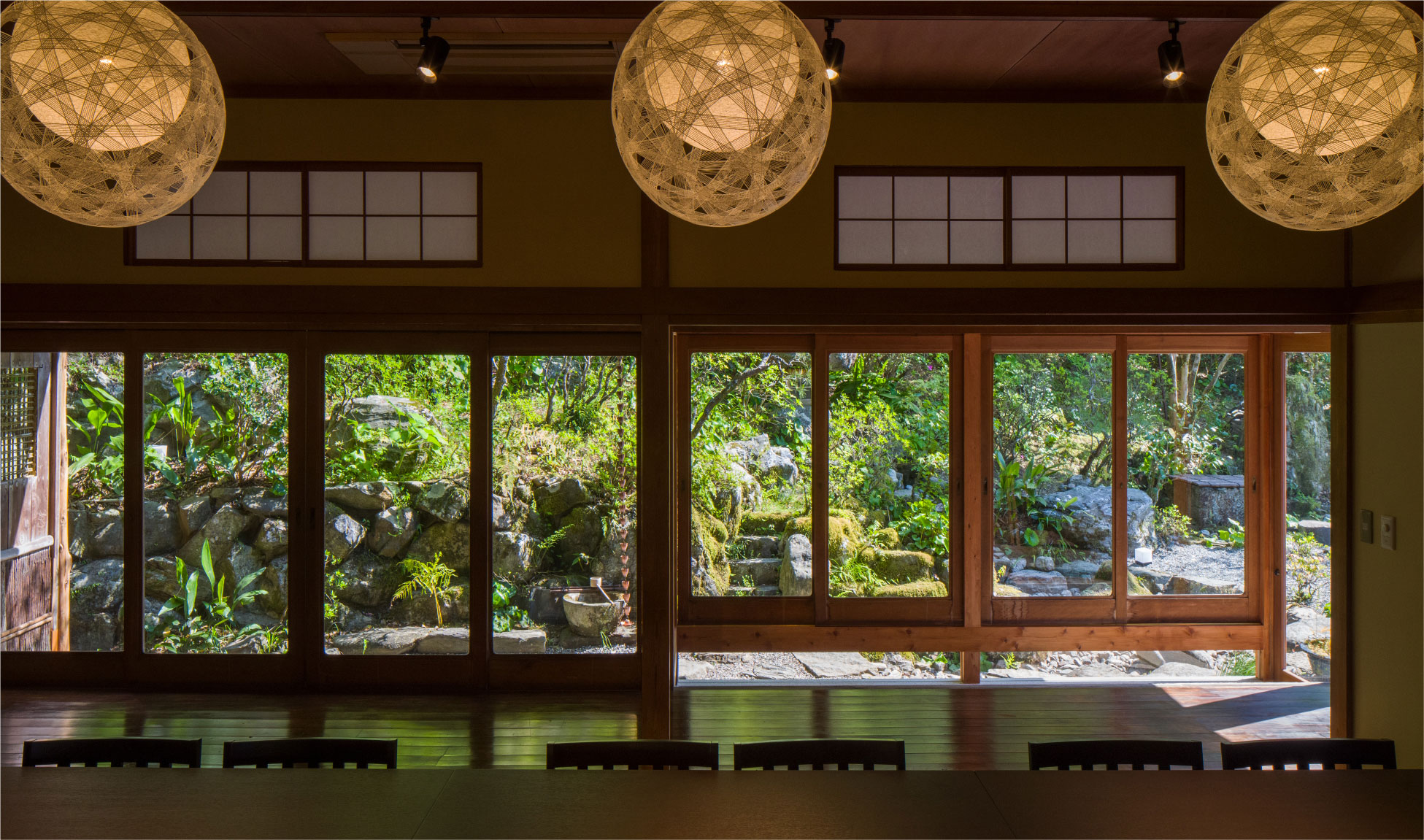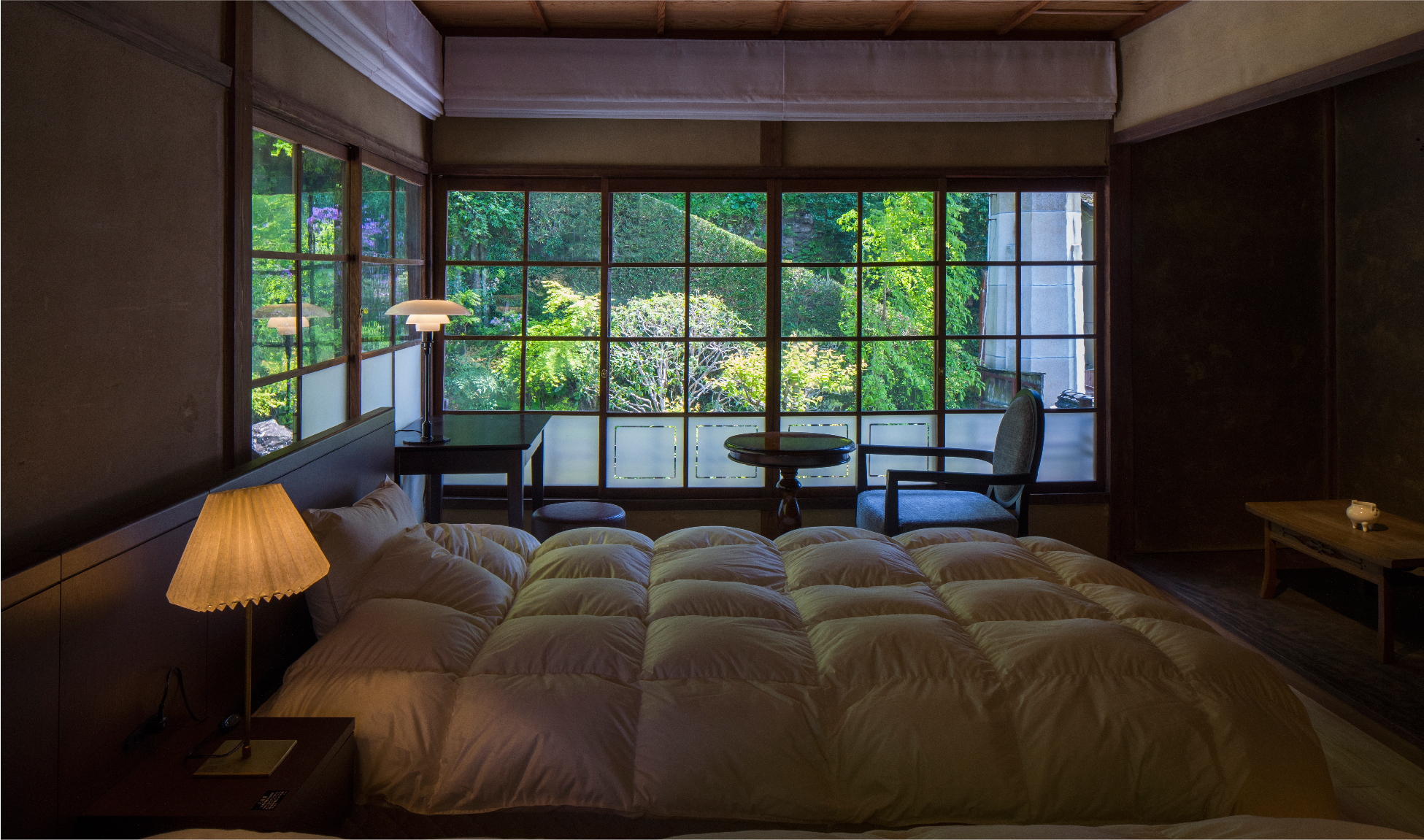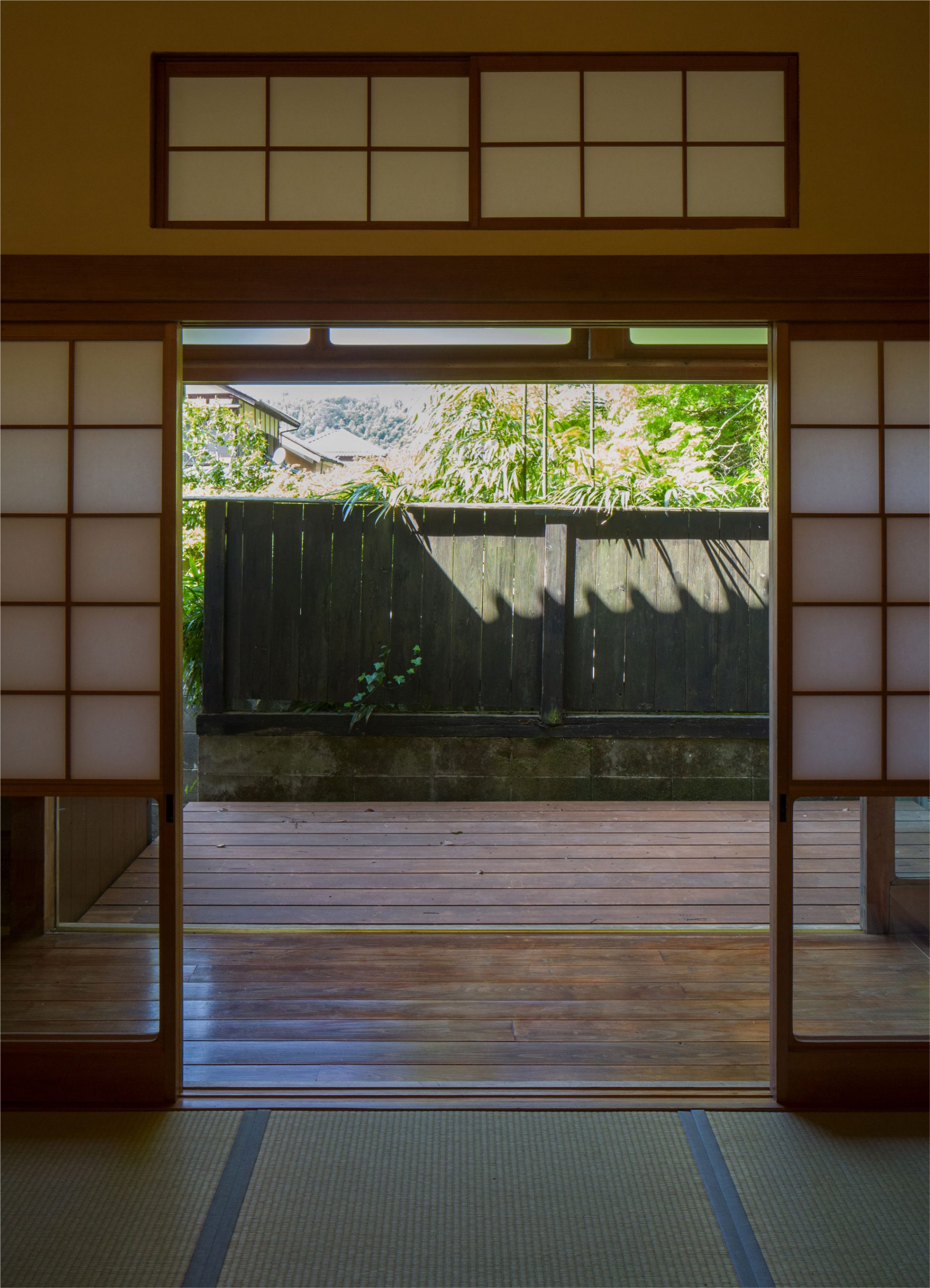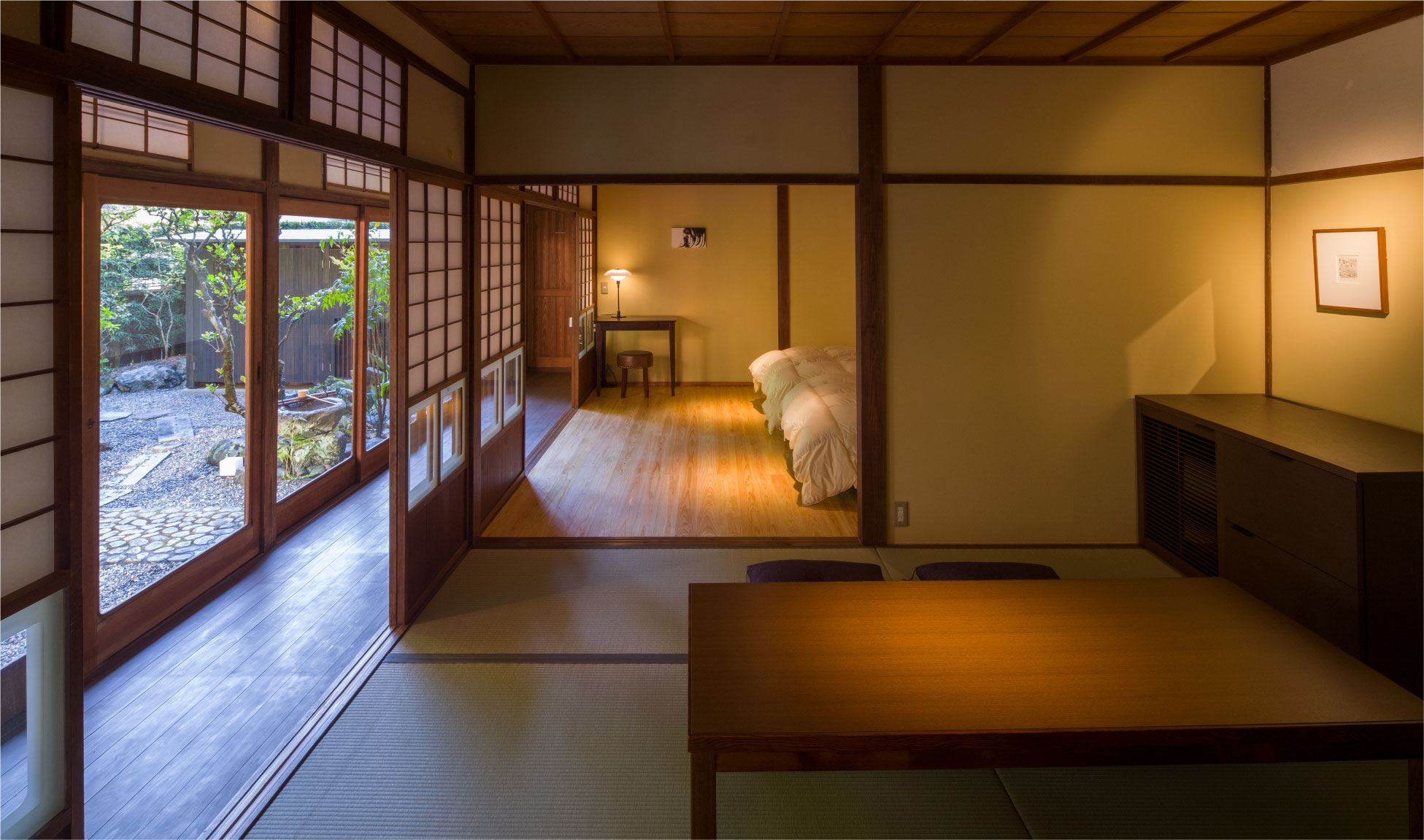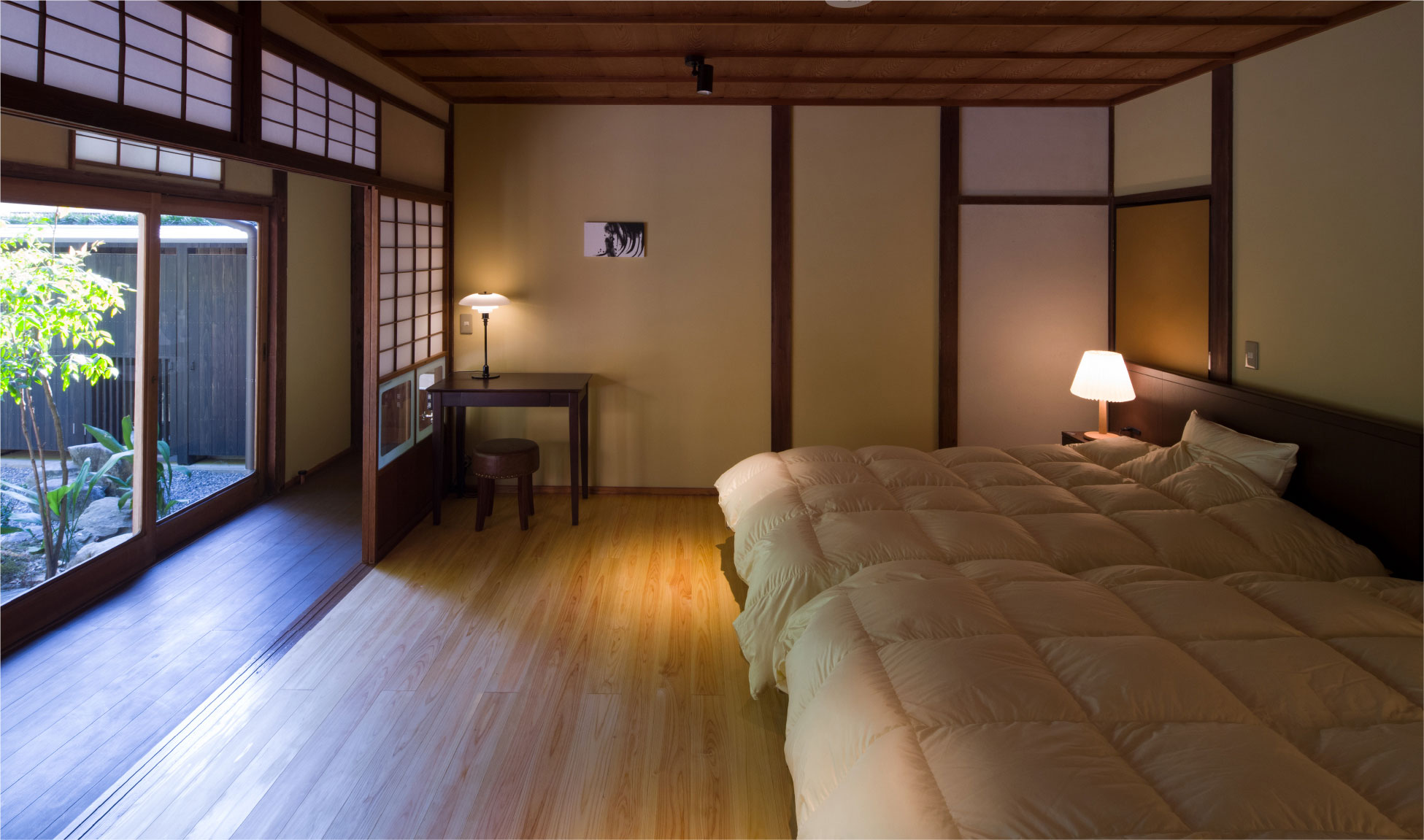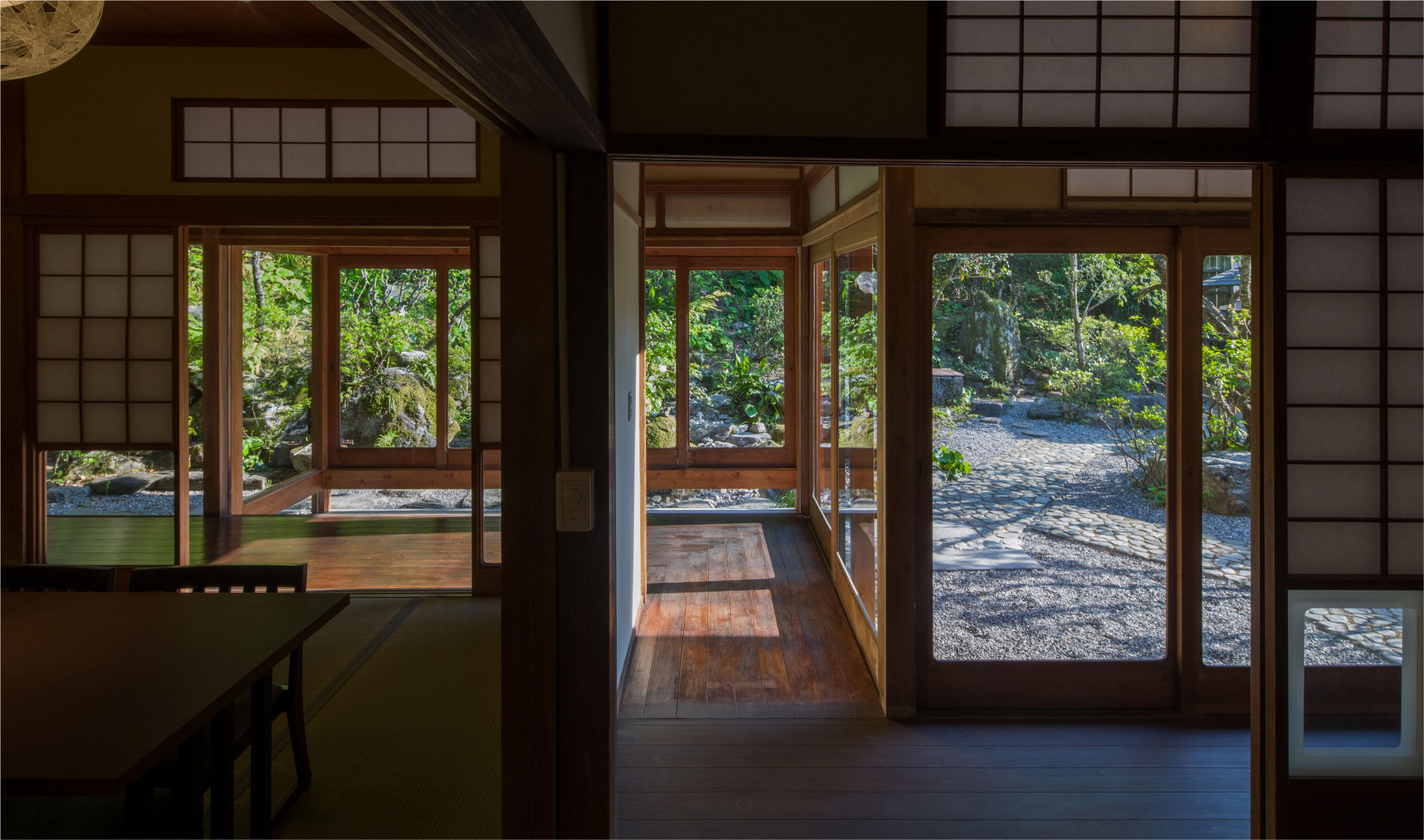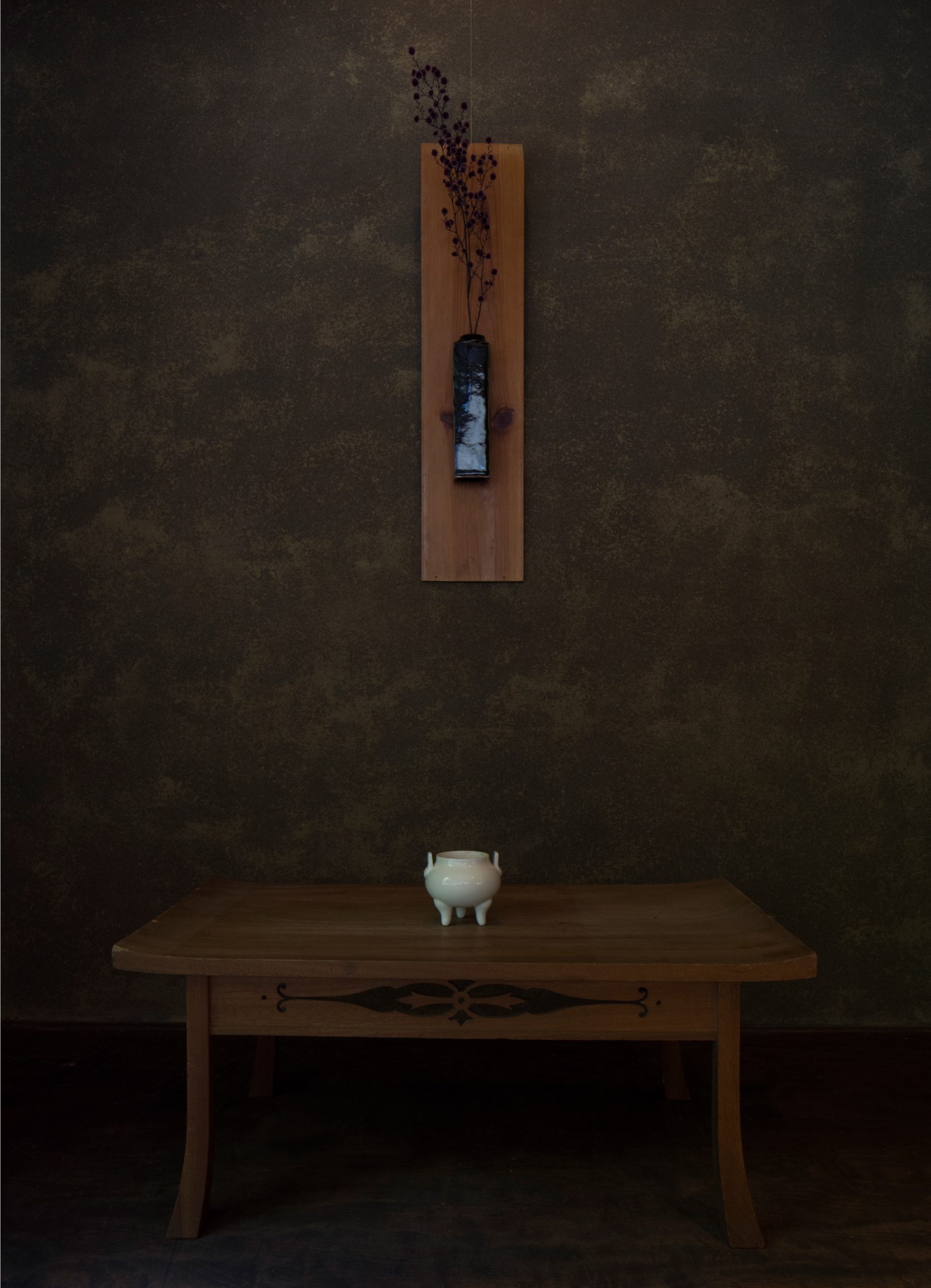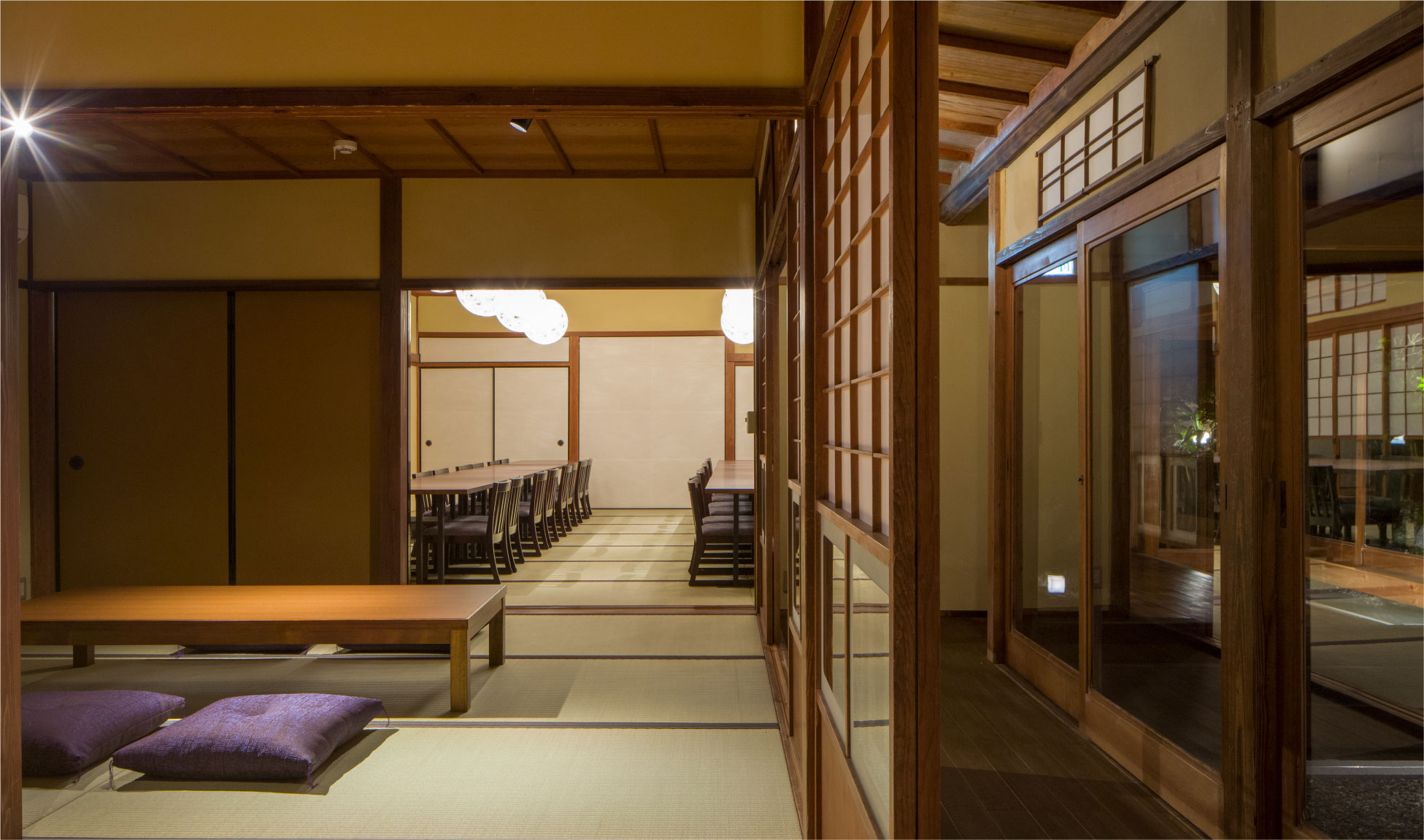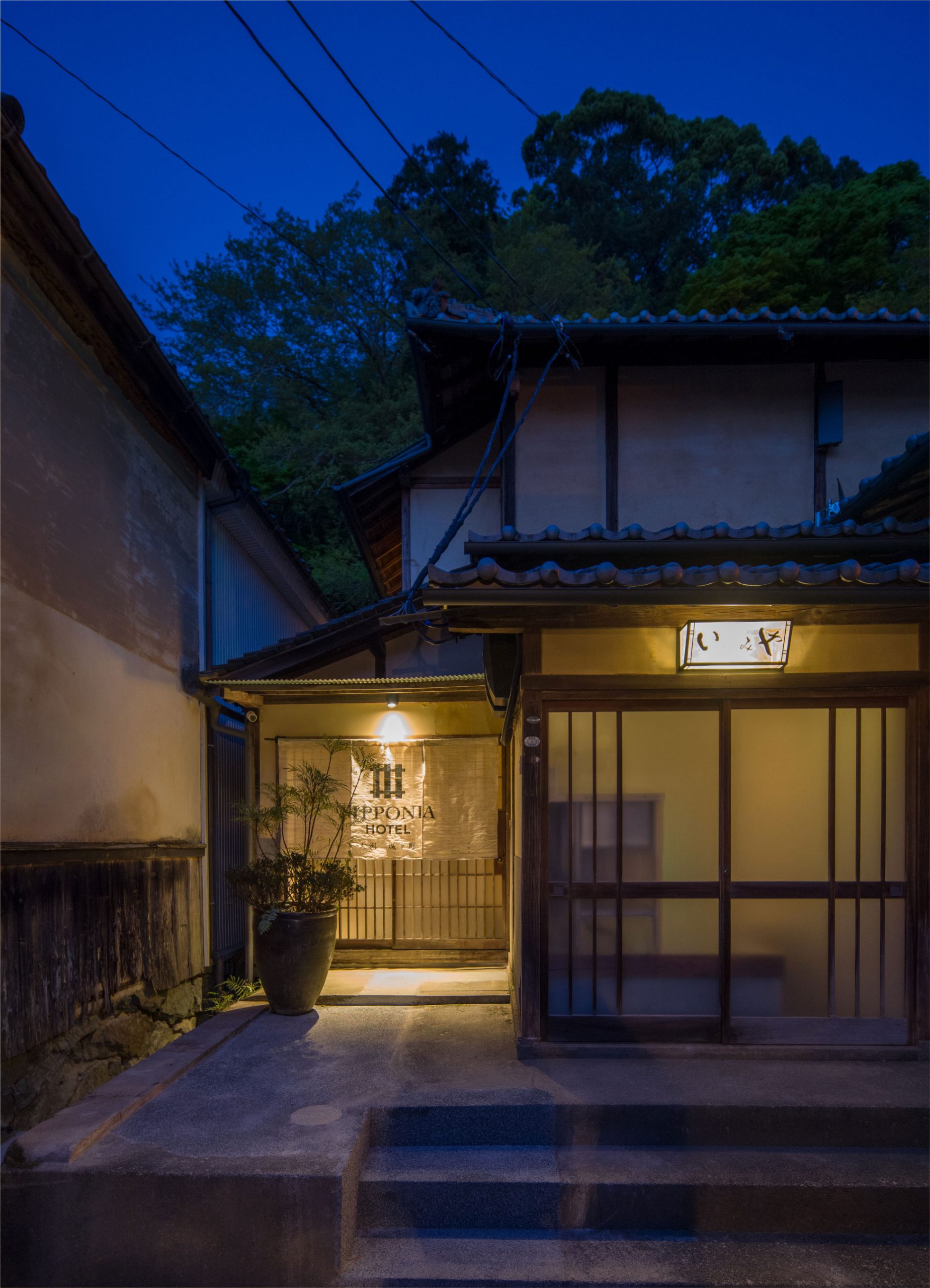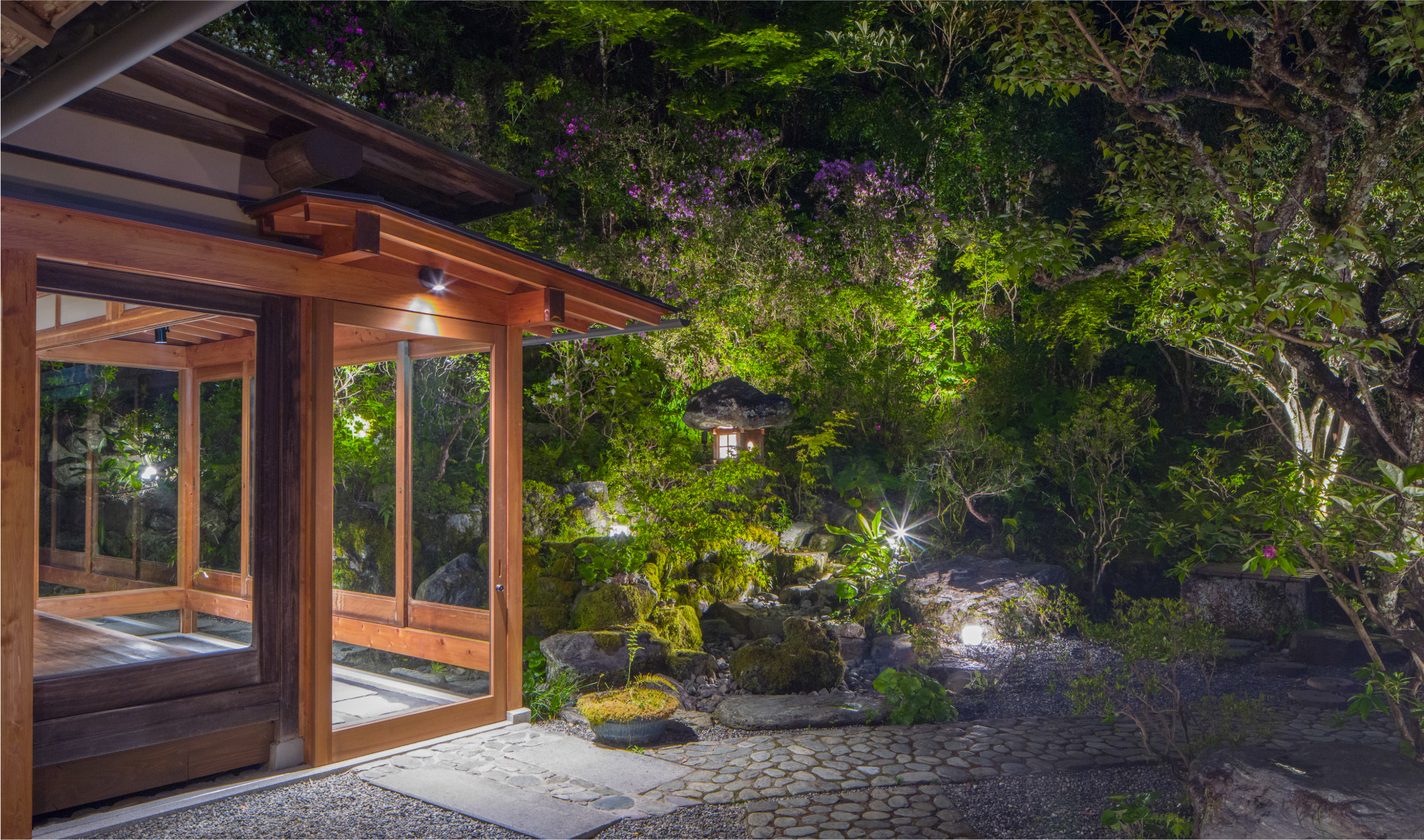 SADA・OKIと続く、"NIPPONIA HOTEL 大洲城下町"の3番目の棟となるTUNE棟である。ちなみに、各棟の名称は、大洲藩主の各代の名前から引用されている。SADA棟(1代藩主:貞泰/さだやす・OKI棟(2代藩主:泰興/やすおき)・TUNE棟(3代藩主:泰恒/やすつね)である。"NIPPONIA HOTEL 大洲城下町"は、大洲藩であったことを大切にしている。
各棟の建築改修の設計監理と共にFFE(家具:Furniture・什器:Fixture・備品:Equipment)を担当した時にも、同じように"大洲藩"であったことを手掛かりにした。"大洲藩"の時代に培われた木蝋・和紙・砥部焼・鉄工芸・木工品・竹細工。現代の職人に引き継がれたそれら郷土の手仕事を、旅人の心を時の旅へと誘うようにしつらえを考えてある。
TUNE棟は、いづみや別館と呼ばれる料亭であった建物である。その構造形式から昭和初期に建てられたとされ、桁行11間、梁間5間の規模を持つ建物は、いくつかの時期に分けられ増築された形跡が見られる。建物としては、木造2階建・寄棟造り妻入・桟瓦葺とし、通りに西面して建っている。コンバージョンとしては、1棟で2部屋の宿泊施設と小規模ではあるが、宴会を想定した用途は継続している。庭を望む廻り縁は回廊となっていたが、その動線を生かし一部を水廻りとした。その長細い水廻りのプランが特徴的である。
建物周囲を庭園で囲まれ、特に南側の大洲神社にいたる階段の参道に面した庭園は、桜・ツツジ・紅葉などの木々や草花が、今は枯山水となっている山裾から、見上げる程の勾配を持った山肌に茂り立っている。四季折々には、その彩りで訪れた人々を楽しませてくれるだろう。
The TUNE House, the third premise of 'NIPPONIA HOTEL Osu Castle Town', along with the SADA and OKI Houses. The names of those houses are derived from the names of successive lords of Ozu Clan. The SADA House from the first lord Sadayasu, the OKI house from the second lord Yasuoki, and the TUNE house from the third lord Yasutsune. 'NIPPONIA HOTEL Ozu Castle Town' values the town's history of being under the rule of Ozu Clan.
When we were in charge of FF&E (Furniture, Fixture and Equipment) along with the design supervision of the whole renovation projects, their identity of being part of Ozu Clan gave us a lot of insight. Japanese wax, Japanese paper, Tobe ware, ironware, woodwork, and bamboo works were cultivated during the era of Ozu Clan. The handicrafts inherited by modern craftsmen furnish the buildings to invite travelers' minds to the journey through time.
The TUNE House used to be a Japanese restaurant called Izumiya Annex. The structural style of the building, which measures 11 bays in length and 5 bays in width, tells us that it was probably built in the early Showa period, and shows signs of being extended at several different periods. The building, a two-storied, tile-roofed wooden structure with a hipped roof and the entrance located in one of its gabled sides, stands facing the street on the west side. This is a small scale two-room accommodation with its ground floor still being used for banquets. The surrounding area overlooking the garden was a long corridor, but we turned a part of it into the water section, taking advantage of the flow line. The long and thin plan of water section is a characteristic of this building.
The building is surrounded by gardens, and especially the garden facing the approach to the stairs leading to Ozu Shrine on the south side has a steep slope looking up the mountain from the dry landscape gardens at the bottom, which stages trees and flowers such as cherry, azalea, and maple. In each of the four seasons, the colour combination entertains the visitors.
建築概要

建物名称 : NIPPONIA HOTEL 大洲城下町 TUNE棟
所在地 : 愛媛県大洲市
期間 : 2019 - 20
床面積 : 185.35㎡
用途 : 宿泊施設、宴会場
構造 : 木造
施主 : 株式会社 KITA
設計監理 : ボールアーキテクチャ合同会社
施工 : 菅野建設株式会社
撮影 : 北村 徹
DATA

Project name:Nipponia Hotel Ozu Castle Town - TUNE
Location:Ozu, Ehime, Japan
Project duration:2019 – 20
Total floor area:185.35㎡
Usage of the building:Hotel and banquet hall
Structure:Wood
Client:KITA Co.,Ltd.
Design supervision:BALL ARCHITECTURE LLC.
Construction:Sugano Construction Co.,Ltd.
Photo : Toru Kitamura